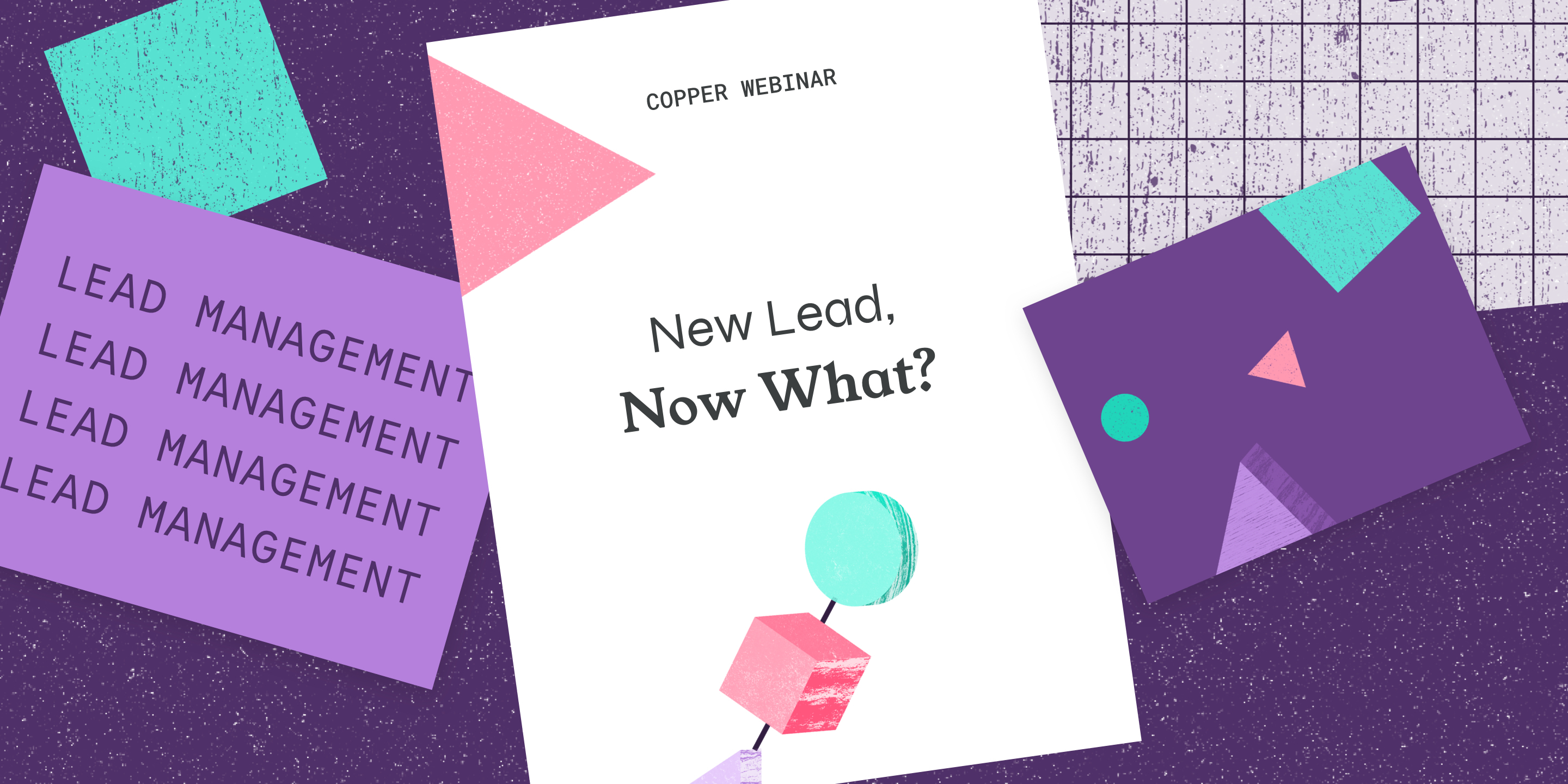 WEBINAR
New Lead, Now What?
If you're like many businesses out there, you might have a tough time keeping track of leads sometimes. From scheduling meetings to following up, there's a lot to do.
Then there are businesses that are just swimming in leads and think that they need to reduce the number of leads they've got so they can handle them all.
And whichever one you are, you need a good system for managing your leads.
In this webinar, you'll learn how to create a lead management process that's:
repeatable (your team can follow the same steps consistently time after time) and
scalable (the process works whether you have a five-person team or a 500-person team)
Join us Wednesday, November 13th at 10 AM PST and we'll look at what most lead management processes look like today, how to make improvements, and more.
Ready to be way more organized with your leads and deals? Register for this webinar now 👉👉
Thanks for your interest.
Enjoy the infographic!